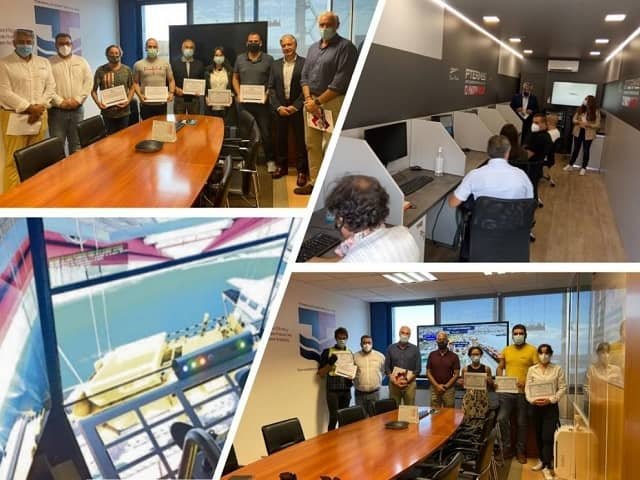 by Directorate-General for Maritime Affairs and Fisheries, European Commission
Let's suppose you are a young worker looking for employment in the blue economy sector. That you are an experienced professional in that sector, looking to update your skills. Or maybe, that you are an entrepreneur looking for an employee with a specific set of competences. How do you ensure that your demand and your counterpart offer match? How can you find the professional expertise exactly required for a job?
This is exactly what the MarEnet project does.
The blue economy sector is that part of the economic activities related to the ocean, waterways and coastal areas. It refers to both marine-based and marine related activities, ranging from the traditional ocean activities such as fisheries, tourism, shipbuilding and maritime transport, to the emerging industries including renewable energy, aquaculture, marine biotechnology and bioprospecting. It is a thriving and rapidly evolving sector, generating roughly 4.5 million jobs (Blue Economy Report 2021) in Europe. Working in industries in the blue economy sector requires specific skills and training, which are not always readily available in the workforce.
The MarENet consortium (Universidad de Vigo, Münster Technological University, Université La Rochelle, ACLUNAGA, CEPESCA, Irish Maritime Development Office, ICSEM, Puerto de Vigo) has built a network among blue economy stakeholders (workers, industries, training providers, sectorial organizations, policy makers), designed specific training actions to meet the demands of the industry, and created digital tools to support those actions.
Yet, the purpose of the project is even broader, and aims at increasing the attractiveness of blue careers and promote blue entrepreneurship by facilitating training and networking to business creators.
While the project has formally ended recently – in October 2021 – it still operates as a network of stakeholders under the brand "Atlantic Maritime Knowledge Centre MarENet" (AMKC MarENet), maintaining a searchable and geolocated catalogue of training opportunities in the Atlantic European façade.
This database currently holds 1653 records and is accessible through the digital tools developed by MarENet.The same interface provides a careers portal (MarENet Jobs), a B2B tool (MarENet Connect) to enable networking in a trusted environment, a full e-learning environment and a Blue Entrepreneurship Programme that provided training and mentorship.
AMKC MarENet is seeking to maintain and extend its activities in other regions beyond the Atlantic and bring on board more partners through the Erasmus+ program, national sources and other potential funding programs matching the goals of the AMKC MarENet.
The MarENet project has improved the professionalization and resilience of the marine sector, the upskilling and reskilling of the workforce and has promoted entrepreneurship. EU contribution, through the European Maritime and Fisheries Fund, has been instrumental to the projects' success, and to the contribution that MarENet has lent to the EU Green Deal, the circular economy, to environmental policies and ocean governance.
Project website
Social media
Twitter @MarENet6