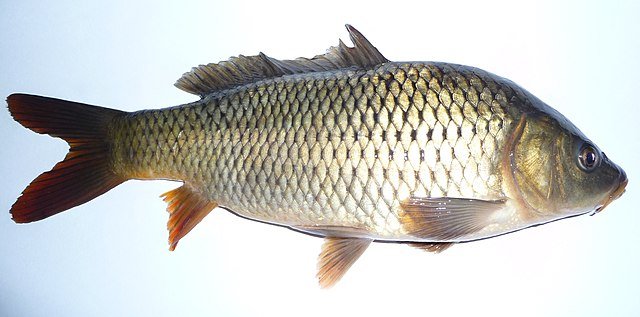 A team of researchers from the Iranian Fisheries Sciences Research Institute, RUDN University, and the University of Tehran have discovered that supplementing carp feed with lactic acid (LA) improves the growth and health of the fish.
The study sheds light on the promising effects of dietary lactic acid supplementation in common carp, which holds significant implications for aquaculture practices.
The Role of Acidifiers
In aquaculture, acidifiers are used as feed additives to promote intestinal villus development, increase beneficial bacterial populations, and reduce intestinal acidity. While some research has shown that lactic acid can improve the growth and health of certain fish species, its effects on common carp have not been fully explored.
Cost-Effective Farming
Fish farming aims to reduce production costs and improve fish feeding efficiency. Dietary additives, such as acidifiers, have gained popularity due to their positive effects on fish growth and health. Lactic acid is one of the most recognized acidifying agents in the aquaculture industry. However, its effects on common carp have remained incomplete. Carp are known for their rapid growth and adaptability to various environmental conditions.
Morteza Yousefi, an associate professor at RUDN University's Department of Veterinary Medicine, explained, "Fish farmers want to reduce the costs of cultivation and make fish feeding more efficient. Dietary additives, like acidifiers, have become very popular due to their positive effects on fish growth and health. Lactic acid is one of the most well-known acidifying agents in the aquaculture industry. However, data regarding its effects on common carp are incomplete."
The Study
Conducted over a 56-day period, the study aimed to investigate the impact of dietary lactic acid supplementation on common carp. Four diets were formulated with different concentrations of Lactic Acid (LA): 0 g/kg (control), 2.5 g/kg (2.5LAC), 5 g/kg (5LAC), and 10 g/kg (10LAC).
Researchers examined various key parameters, including growth performance, activities of digestive and antioxidant enzymes, gene expression, and intestinal bacterial communities.
Enhanced Growth Rate
One of the most striking findings of the study was that dietary supplementation of 5 g/kg of LA significantly improved the growth performance and feed efficiency of common carp.
The experiment demonstrated that five grams of lactic acid enhanced growth, with a 94% weight gain compared to 78% for fish not fed lactic acid.
Improved Enzymatic Activities
For all LA concentrations, lactic acid significantly increased the content of trypsin and chymotrypsin enzymes, which play a crucial role in protein breakdown. Additionally, it enhanced the activity of several genes responsible for immunity.
Furthermore, LA supplementation led to increased activities of intestinal lipase, amylase, and alkaline phosphatase, with the most pronounced effects observed in the 5LAC and 10LAC treatments. These findings indicate that LA positively influences the digestive processes of common carp, potentially leading to better nutrient utilization.
Gene Expression and Immune Response
The study revealed significant increases in the expression of genes related to the immune system in the LA-treated groups, particularly in the 5LAC treatment. This suggests that LA can strengthen the fish's immune response, making them more resilient to environmental stressors and diseases.
Balanced Gut Microbiota
Dietary LA treatment also had a positive impact on the composition of the gut microbiota. It significantly increased the expression of lysozyme and the population of Lactobacillus sp. in the fish's intestines. Moreover, populations of potentially harmful bacteria, such as Aeromonas sp. and Vibrio sp., decreased in the LA treatments. These changes indicate that LA supplementation can foster a healthier and more beneficial gut microbiome in common carp.
Antioxidant Capacity and Intestinal Health
In terms of antioxidant capacity and overall intestinal health, LA treatments resulted in significant improvements. The expressions of intestinal mucin2 and mucin5, important components of mucus that protect the gut lining, increased. Additionally, hepatic reduced glutathione content significantly increased in the 5LAC and 10LAC treatments, while hepatic glutathione peroxidase, glutathione reductase, and malondialdehyde levels decreased. These changes reflect enhanced antioxidant defenses and reduced oxidative stress in the LA-treated fish.
Conclusion
In conclusion, the researchers found that the optimal concentration of lactic acid is a dose of 5 grams per kilogram of feed. "Lactic acid supplements improve carp growth and feed efficiency, increase the activity of intestinal enzymes, boost the expression of immune-related genes, enhance the population of beneficial bacteria, and activate antioxidant properties. All of this is likely due to the prevalence of beneficial bacterial communities in fish intestines," said Morteza Yousefi, associate professor at RUDN University.
By incorporating lactic acid into their fish diets, fish farmers can witness substantial improvements in productivity and fish health, which is essential for meeting the growing demand for seafood products worldwide.
Reference (open access):
Hoseini, S.M.; Yousefi, M.; Afzali-Kordmahalleh, A.; Pagheh, E.; Taheri Mirghaed, A. Effects of Dietary Lactic Acid Supplementation on the Activity of Digestive and Antioxidant Enzymes, Gene Expressions, and Bacterial Communities in the Intestine of Common Carp, Cyprinus carpio. Animals 2023, 13, 1934. https://doi.org/10.3390/ani13121934