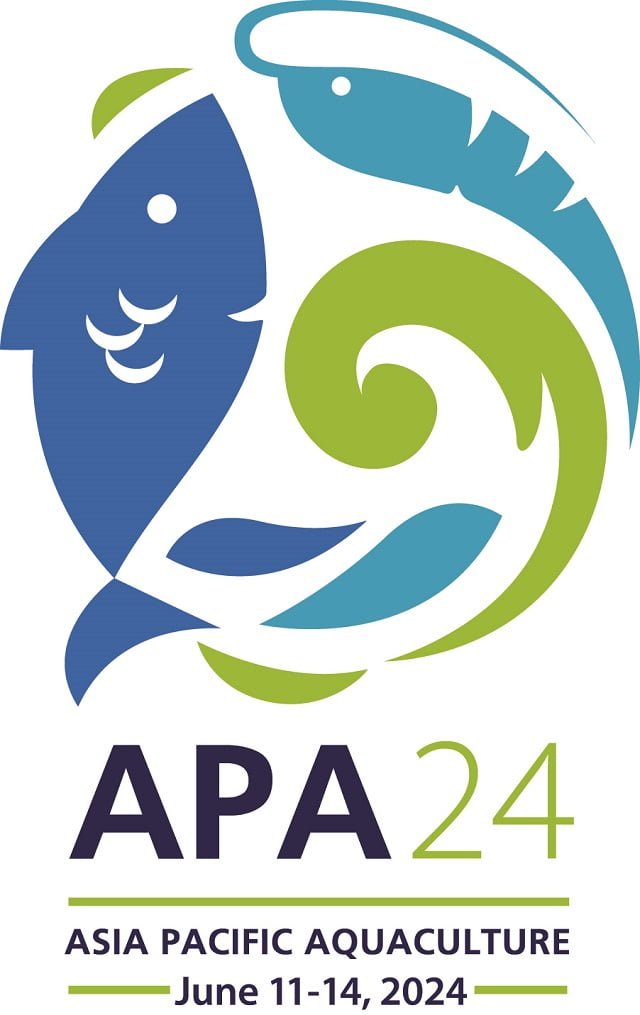 After the first successful meeting in 2005 in Bali and following the successful in 2016 in Surabaya. We decided to come back to Indonesia again in 2024. Asian Pacific Aquaculture 2024 (APA2024) will attract thousands of international attendees for a three-day conference featuring industry speakers, showcasing innovative research, workshops, tours and more.
The ASIAN PACIFIC AQUACULTURE 2024 will be organized in collaboration between World Aquaculture Society -Asian Pacific Chapter (WAS-APC) and hosted by Directorate General of Aquaculture , Ministry of Marine Affairs & Fisheries (MMAF) Republic of Indonesia. The APA24, three-day international conference and exhibition will be held at the Grand City Convention and Exhibition Surabaya, Indonesia from the 11th of June to the 14th of June 2024.
The deadline for abstract submission on December 31, 2023, and online abstract submission is encouraged at www.was.org. The theme of the conference has been chosen to be "Aquaculture – Driving the Blue Economy".
The first APA24 signing agreement with Dr. TB. Haeru Rahayu, Director General of Aquaculture of MMAF has been signed on June 14,2023.
APA24 will be the next global exceptional expo to learn and discuss the latest developments in the aquaculture industry in this challenging time and see the rapidly expanding international aquaculture industry in Asia and the rest of the world. At the same time, APA24 also creates a great opportunity to explore, engage, share your knowledge, and meet potential business partners around the world as well as enjoy the amusing touristic attractions and destinations in Indonesia such as Bali beaches, visiting Mount Bromo, Ijen Crater in East Java, etc. Experience the exquisite culinary, culture, and the warm welcome from our people since the day you landed on our doorstep.
We are looking forward to meeting you at the APA24 in Surabaya, Indonesia.
Please register early to benefit on early bird rates.
Find more information on the event for the registration, exhibition, farm tour, hotel information, and more on www.was.org or contact apcsec@was.org.
For conference and registration contact John Cooksey at: worldaqua@was.org
For trade show and sponsorship contact Mario Stael at : mario@marevent.com